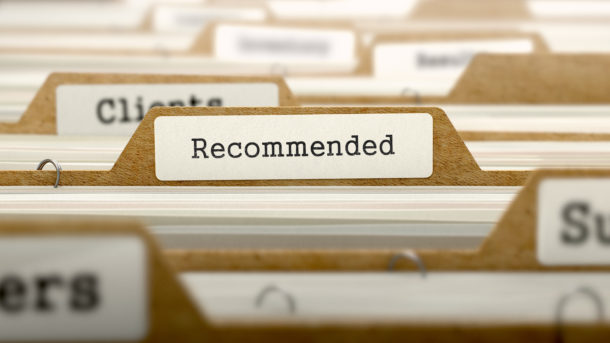 Tip Sheet readers frequently write us and ask for suggestions on how to find training classes, what reading we recommend, and what other resources are out there to help them on their path to CPG Data Guru status. Here are our recommendations. We think our list is a lot more practical than Oprah's and our favorite things won't clog up your basement or storage shed!
Syndicated Data – Best Free Resources
TABS Analytics has a treasure trove of resources. Founder and CEO Kurt Jetta's content is innovative and always focused on what's most actionable. Check out the Resources link (guides and webinars) and the Blog link (some overlap with the guides/webinars). In particular, look for anything tagged with business metrics or trade promotions. You are guaranteed to learn something – we always do. Here's a links to two recent metrics focused webinars: Fact Based Selling and Awful Analytics (the latter focuses on metrics Kurt believes are hurting the industry).  There are also great industry insights to be had here. Pretty much every part of the store is covered but TABS offers more detailed category insights in certain areas (e.g. Beauty, Vitamin, Personal Care).
Category Management Learning Forum primarily offers paid training but also has a great (free) blog and occasional free webinars. Sue Nicholls really knows her stuff on the ins and outs of syndicated data so look for those posts. As an example, here's one on how to set appropriate thresholds for metrics.
IRI and Nielsen both publicly share insights using their data. Their focus isn't on telling you how to use their data but you'll see lots of examples of their data in action which you can then apply to your work.  For example, see the 2016 New Product Pacesetters Report from IRI and an interesting publication from Nielsen called the Journal of Measurement Journal of Measurement
Syndicated Data – Formal Training
Check with your source for syndicated data first. They may have free or low cost training options you don't know about.
Beyond that, we recommend the syndicated data classes from two category management training companies. We've reviewed a number of classes from both and give both companies a thumbs up!  Online classes start at about $100.
Other Formal Training
In addition to classes in syndicated data, Category Management Knowledge Group and Learning Evolution provide many additional training classes, on topics that will help you bring more insight to your data analysis. For example: retailer POS data, retailer loyalty card data, planogram data, understanding shopping behavior, and general approaches to root cause analytics.
Forecasting: For those of you on the demand planning end of the CPG data spectrum, The Institute of Business Forecasting & Planning (IBF) runs sessions in a variety of locations (some of them taught by our very own Robin Simon).  Online education is also available from IBF.
The American Marketing Association (AMA) sometimes offers relevant training (both the national organization and also local chapters). Data visualization, storytelling, writing and presentation skills are all education areas the AMA covers. Most of their training and webinars won't be relevant but there's some gold in there and sometimes it's even free.  Check out their Events & Training page and also subscribe to email updates from your local chapter.
Other Resources – CPG Industry
Channel specific trade associations and publications are usually great resources both for data and for general industry knowledge. For example, for the food business, Grocery Manufacturers Association (GMA) has some GREAT white papers and Progressive Grocer is a go to source for news and data. There's something for every channel and even many departments – find yours.
Fellow CPG data consultant Scott Sanders' blog Shelf Talk  covers a variety of topics related to the industry and to analysis.
Kevin Gray's focus is more towards data science and statistics, which is a bit out of my wheelhouse, but maybe not yours. Plus his perspectives on the role of human judgement and thinking when working with stats/software/technology match mine 100%. I'm sure Kevin would agree with me that corporate CPG can never software/dashboard it's way out of the need for investing in training people to think (no matter how much they wish they could and how much money they throw into software).
Profitero & Clavis both provide excellent content and data on e-commerce.  Both these companies specialize in what I would call "e-commerce causal" providing information on rankings, pricing, and the competitive landscape online. They also have various tools and partnerships for sales tracking. In addition, both of them run webinars and offer free reports to help you get up to date or up to speed. A good place to start? Free Amazon Fast Mover reports from Profitero for your category.
Engage Consultants offers a great blog with high quality content focused on Shopper Marketing.
Morning News Beat provides a likely and readable daily email with curated CPG company headlines.
Retail Wire, Advertising Age, and Consumer Goods Technology are three sources I check regularly for industry news. I especially like Consumer Good Technology for its data oriented news and articles.
Other Resources – Analysis & Careers
The classic book for marketing analysts and still a go to: Marketing Metrics: The Manager's Guide to Measuring Marketing Performance (3rd Edition) by Farris, Bendle, Pfeifer, and Reibstein.  There are earlier editions of this with slightly different titles.
I love Cal Newport's perspective on how knowledge workers can become more effective at their work. For a taste, take a look at this series titled Craftsman in a Cubicle.  He's also written the books So Good They Can't Ignore You and Deep Work.
Avinash Kaushik's blog Occam's Razor is wonderful.  His business is web analytics but everything he says about what a good analyst does (at a higher level, above the specifics of the metrics) is spot on.
Stephen Few is a pioneer is clear, simple communication of data. He is the ultimate chart cleaner upper.  See some of his work at his Perceptual Edge site. His books are great.
I also found the book Excel Dashboards and Reports for Dummies by Michael Alexander to be very helpful to my thinking on how to organize and communicate data in an online format.
For Excel dilemmas, I recommend  MREXCEL and chandoo.org. Both have great free resources (as well as paid options). If you can't find it there, just start Googling – the answer is probably out there in some forum. For example, I know literally nothing about Excel macros (other than how to open one, save it, and run it later) but found and copied the code for a macro that turns every formula in a spreadsheet into values with one quick zap. Invaluable!
Please share your favorite resources in the comments below!