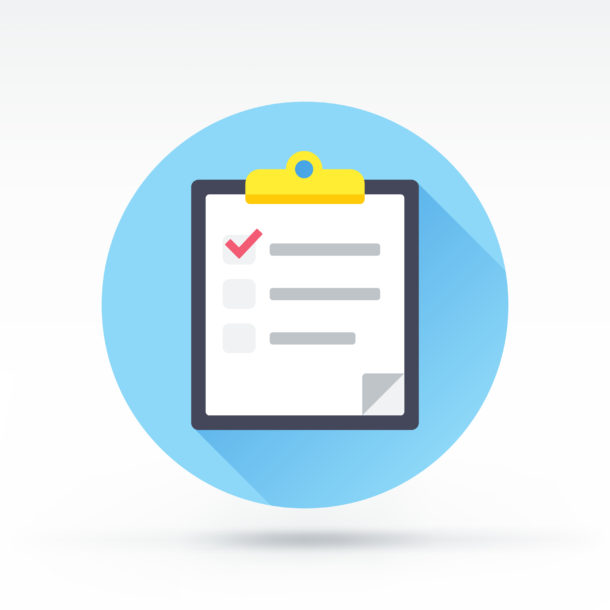 In the CPG industry, syndicated retail sales data from vendors Nielsen, IRI and SPINS is everywhere. Users include retailers, brokers and distributors, direct sales and brand management teams, operations and supply chain forecasters, business journalists, and finance gurus! So if you're in the CPG industry, you need to be syndicated data literate.
Here's a chance to test your knowledge. In my next two posts, I'll share what I believe are the most important terms and concepts. Read on for my Top 5, then check out Part 2 if you want to know what else makes my CPG data Top 10 list.
1

 
Retailer Direct vs. Syndicated Data
First things first—what is syndicated data? Basically, it's a specific flavor of retail sales data. You can get retail sales data in two ways:
Direct from the retailer
Through a third-party syndicator like Nielsen, IRI, or SPINS (for the Natural/Organics industry).
Retailer direct data plays a key role in collaborating with customers. Some retailers even require suppliers to utilize retailer direct data.
Syndicated data has a more general application, although it's also used for customer collaboration. Syndicated data provides a broader perspective on the market by pooling data across retailers and brands. Syndicated data enables you to track competitors and compare across retailers and channels. However, syndicated data isn't available for every product, channel and retailer. Sometimes retailer direct data is the only retail data source available.
Read more about these two types of data in our post What's the Best Data Source? Retailer Direct or Syndicated Nielsen/IRI Data?
2

 
Store Data vs. Panel Data
Syndicated data can focus at store or household level. Store data is generally delivered for an entire retail chain or a group of chains that make up a geographic market. You don't usually see data for individual stores (although that is available for some special uses). At Nielsen and IRI, household level data is called panel data because it comes from a panel of 150,000 households who use in-home scanners to record all their purchases.
Store data is helpful for analyzing general sales and competitive trends, pricing, distribution, and trade promotion. Panel data is best for looking at consumer dynamics, such as buyer dynamics, brand switching, loyalty and retailer share of wallet.
Read more in What's Your Data Focus? Retail Store Data or Shopper Panel Data?
3

 
MULO and xAOC
When you read articles in the press citing syndicated data, you'll see the cryptic acronyms MULO and xAOC. They're abbreviations for Nielsen and IRI multi-channel markets, their broadest view of US retail sales.
IRI calls their multi-channel market "MULO." It stands for MULti Outlet.
Nielsen's multi-channel market is called "xAOC." It stands for eXtended All Outlet Combined or eXpanded All Outlet Channel or something like that (not even my friends at Nielsen are sure!).
MULO and xAOC both include Food, Drug, Mass Merchandise, Club, and Military stores. You may also see the term MULO-C from IRI. If there's a "c" at the end, it includes Convenience stores. The Nielsen market that includes the Convenience channel is xAOC Incl Conv.
Read more in Multi-Channel Markets Available From Nielsen and IRI: xAOC and MULO.
4

 
Retail Trading Areas
A retail trading area (or retail marketing area) defines the geographic area where a particular retailer competes. For the purposes of creating syndicated data markets, each retailer (not Nielsen and IRI) defines its own trading area geography.
Once that geography has been established, Nielsen and IRI can create a market that includes that retailer's stores and also a competitive market that aggregates all the other stores in that trading area. This is called the Remaining Market (REM) or Rest of Market (ROM). The REM/ROM is the most common benchmark for retailer performance since geography is constant, i.e. everyone competing in that trading area has access to approximately the same set of shoppers.
Nielsen and IRI provide hundreds of retail trading area geographies. Many retailers have multiple trading areas that break down larger geographies or report on individual banners as well, providing an overall corporate total.
Read more about retailer trading areas and how to use them in your analysis in our post Why You Need Competitive Benchmarks in a Category Assessment.
5

 
All Commodity Volume (ACV)
All Commodity Volume (ACV) is total retail dollar sales for an entire store across all products and categories. In the world of CPG, it's a common way to measure the size of a store or retailer (and a much more useful measure than physical size, such as square footage).
If you're looking to expand distribution, ACV can help you prioritize opportunities. Generally speaking, the bigger a retailer's volume, the bigger sales potential for your product. ACV trends will give you perspective on the business health and growth potential for that retailer.
More importantly for budding CPG data users, ACV is also an input into the most commonly used syndicated distribution measure, called "% ACV," a.k.a. "ACV Weighted Distribution." And because ACV Weighted Distribution is a factor in hundreds of other syndicated data measures, you'll hear the term over and over again.
Read more in our post All About ACV.
So, how did you do? Ready for Part 2? 
If you liked this article, you way want to subscribe to email updates. We won't share your email address with anyone. We publish articles about once a month.